Yay to May! In honor of the yearly celebrations in the Philippines – the Flores de Mayo (Spanish for "Flowers of May") and because we love floral print outfits for our summer ensembles, I'm sharing to you this sweet deals I got on my weekly hunting mall trips.
I rarely get clothes that are printed, let alone floral ones but this flirty wrap play suit that I came across last weekend was really hard not to get. I absolutely love the cut and style of the jumpsuits – so why not get three! It was originally price at S$29 but was marked down at S$10 each! Sweet deal right?
Romper 1 - Can be worn with flats or heels,
this playsuit has a distinctive frilled hemline.
Cotton On
Romper 2 - Playsuit has a button down front and gathered waist,
Style with heels to take your look from day to night
Cotton On
Romper 3 - I have to get one in white!
Cotton On
I rolled up the sleeve coz it was hot outside, and sorry I could only model one
romper - no photographer =(
And ladies here are some inspirations I get from the web, similar to these playsuits I purchased!
Reverse Floral Print V-Neck Long Sleeve Romper
by: Pacsun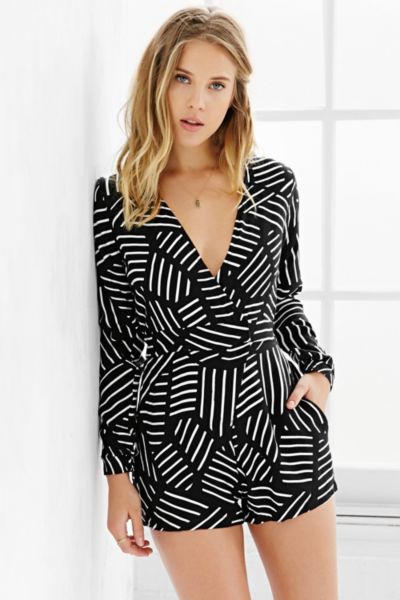 Suri Romper by : Urban Outfitters
Put a tailored blazer like Kourtney Kardashian
for a more stylish look.
Smile ladies and stay chic!